SERVING ALL OF ARIZONA 24/7/365
(480)233-4192
INSURED - PROFESSIONAL - EFFICIENT
SPECIALIZING IN
Trucks, Cars, Quads, Dirt Bikes, Side by Sides, Boats, Jeeps
- Vessel Assist and Lake Towing
- Ungrounding Watercraft
- Underwater Marine Salvage
- Mobile Marine Repairs
- Roll-overs
- ASE Certified (A-1-A-8) Off Road Mechanic
- On-trail Repairs (part replacement, welding, tire change, fuel)
- Water Retrieval
- Hook'n Drop (stuck vehicle)
- Burnt vehical removal
- Haz-mat and EPA Clean-up
- Wilderness First Aid
- Winching Service
- Offroad Towing / Wrecker service
- Pilot Service / Oversizeload escort

ARIZONA'S ULTIMATE OFF-ROAD AND LAKE, TOWING AND RECOVERY COMPANY
WE WILL BEAT ANYONE'S PRICE!!!
AZORR MISSION
Arizona Off Road Rescue and Towing LLC. is a Gilbert based company, specializing in
off road recoveries ranging from simple trail break-downs, to burnt and rolled
vehicles. Our mission is to provide you with a professional safe recovery,
minimizing additional vehicle damage, for a fair price.

AZORR now offers Arizona's first mobile watercraft lake towing
and marine salvage services
throughout the state of Arizona
CALL 480-233-4192 Day or Night
From simple on-water towing and vessel assist, to ungrounding shored watercraft and underwater vessel salvage, Arizona Off Road Rescue And Towing can help you in any situation on the water!!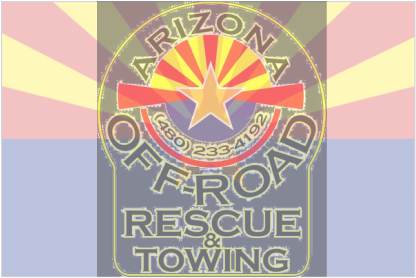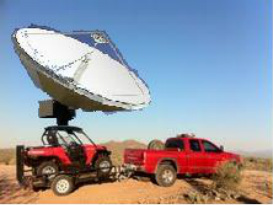 Now contact Arizona Off Road Rescue & Towing by SATFON!!
If AZORR number goes straight to voice mail try us at

(254) 460-2526
LEAVE MESSAGES @ (480) 233-4192 WE CHECK MESSAGES OFTEN

---
With top of the line, rigorously maintained equipment, the most efficient and safe methods of recovery, latest in technology tools, and the fairest pricing in the state. Arizona Off Road Rescue and Towing is Arizona's #1 last resort company!!

arizona off road rescue towing recovery 4x4 jeep truck car dirtbike quad utv atv quad cycle roll over crash fire power wagon forest desert mountain cliff stuck mud dirt rock rocks Sycamore Creek Butcher Jones Beach Queen Valley Box Canyon Martinez Four Peaks Table Mesa Crown King Oak Flats Hackberry Montana Mt Bradshaws Superstitions Bulldog Canyon Coke Ovens Sugar Loaf Mesquite Wash Log Corral Sheeps Bridge Bartlett Saguaro Lake Canyon Roosevelt White Tanks Mt Ord Phoenix Mesa Chandler Gilbert Tempe Surprise Goodyear Florence Superior Globe Apache Junction Gold Canyon Sunflower Payson Prescott Mayer Dewey Bumblebee Black Canyon City Flagstaff Tonto Sitgreaves Forest Lakes Horseshoe Apache Yavapai Maricopa Pinal Gila Mohave Graham Alamo Charlou Gap Tucson Sierra Vista sxs side by side buggy sand rail motorcycle fire burnt winching winch cable locker arb detroit lock-rite bfg swamper rubicon jk cj yk tj cherokee wagonner rzr polaris razor xp wildcat commander canam can-am maveric honda yamaha banshee cr 125 250 500 450 suzuki ltr trx xx wheeling romping muddy tour guided mountain bicycle bike joyner sunco